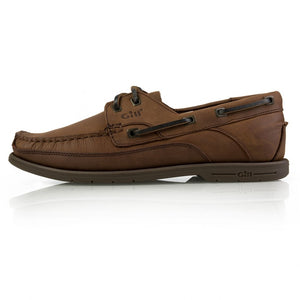 Baltimore Deck Shoe
A premium marine deckshoe that looks great on and off-board. Tradionally crafted, hand sewn true moccasin construction.
Features:
Full tubular, true moccasin construction, hand stitched on the last. 360 degree full leather lace and Gill branded non-corrosive eyelets.
Non-marking and non-slip outsole with unique repeat design surrounded by deep multi-directional water dispersal channels to prevent aquaplaning.